5 Inexpensive Home Patio Upgrades
Your Available Real Estate Can Be More Useable
© 2013 by Richard Campen; all rights reserved; content may not be copied, rewritten, or republished without written permission.


This article was updated on 12/14/18.

Having a patio area to hang out on right at home is relaxing and rejuvenating. However, not all patio areas see much use as they should. Some belong to people who just aren't very fond of the outdoors, but some patios belong to people who would use them a lot more if they just got a little upgrade. Luckily, these upgrades do not have to be drastic or expensive in order to be enjoyable. This is a great springtime home improvement project so what are you waiting for?
Prioritize Your Usable Patio Space
Many homeowners with a small yard wind up with both a tiny patio and a tiny patch of grass. In their efforts to get the best of both worlds, they end up with two separate spaces that are both too small to be useful; a classic case of poor planning. Here are a few simple tips to consider;
Committing to one major substrate for a smaller area can lend utility to the space and be more aesthetically pleasing as well.


If you just love the idea of grass but don't have space for both grass and a patio, consider surrounding your patio with small swaths of grass for a green look; this way you get both a nice look and low maintenance (not to mention a place for Fido to do his business). If you do have grass and pets, don't forget to spray on beneficial nematodes for non-pesticide flea control.


Stone makes an especially good material for a patio surrounded by lawn. The lawn won't necessarily be large enough to play on, but it will give the yard that natural, suburban, green look.


Using a lawn as an accent piece is a foreign idea to some people, but it can work very well in the right circumstances.
Give Your Patio a Facelift
Although concrete can be difficult and potentially costly to remove, most other types of patio materials are relatively cheap to change out. Many people find the cost of replacing concrete slab paving to be worth it, too.

While well-done concrete can be very attractive, many concrete slab patios are just plain ugly. Some of the alternatives below offer ample choices;
Paving stones, brick, and tile are just some of the choices that can be used to replace a dirt or concrete patio. Besides traditional paving materials, a patio area can also be defined with gravel or wood chips. Each type of material has its pros and cons.


A flat, paved area can be much more inviting to eat or entertain on than an endless swath of grass. It makes a better surface for patio furniture as well. If you plan to eat or entertain on your patio, it is usually best to choose a smooth, hard surface that supports the appropriate furniture.


When replacing your patio surface, remember to consider the established space that you are working in. Matching your home in terms of architectural style usually gives the best results for patios. Stamped concrete can be installed in a variety of patterns and colors and is extremely durable and low-maintenance.

Small spaces also benefit from simplicity because it is easy for a small area to be overwhelmed by too many colors, patterns or styles.
Get Your Patio an Umbrella
If your patio suffers from unrelenting sun, there are some simple fixes that can make it a much more pleasant place to hang out.
A patio umbrella can help keep everyone cool with very little effort. However, it is also possible for handy individuals to put up a shade-cloth awning that can cover a much wider area and retracted easily when not ion use.
Standalone arbor-type coverings can also provide more shade than an umbrella and are easier to install than awnings. Pergolas are also worth considering. Either way, these structures are perfect for training grape vines on.
Don't Be Square
The most common design for a patio is a simple square or rectangle. However, giving your patio irregular sides can make it more visually appealing and help it blend into the surrounding planted areas of the yard.
It can also allow a large usable space in a small yard while still maintaining room for a few larger plants along the fence line. Brick, tile, or paving stone are all good materials for patios with irregular edges.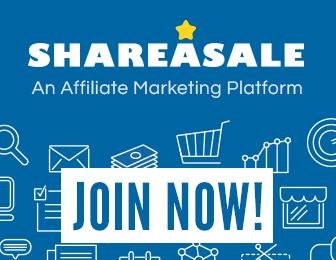 Plant Your Patio
A lot of yards have a patio section and a planted section. In some cases, this makes sense, but in a lot of cases it can be very attractive to have a planted patio. This can be done by having planters or pots that go well with the style of patio.
However, a unique idea for planting a patio is to actually intersperse the paving materials and plants in some places. A few options include:
Planting groundcover between widely-spaced paving stones, bricks or tiles.


Incorporating squares with hardy native plants into the pattern of paving material.


Defining walkways and sections of patio with planted areas.
While exercising the above options, make sure to use hardy plants that can tolerate being surrounded by paving materials and perhaps walked on for these purposes. Also, consider the final size that the plants may attain as well.

Larger plants may be better left for the borders of the patio rather than being incorporated into it. So, go ahead and choose from amongst the above options and build a new patio or upgrade one that's unattractive or unused, without spending a lot of money. These inexpensive home patio upgrades will give you a relaxing refuge as well as boosting your home equity.
About the Author:
Richard Campen is owner of, a website with 1000's of custom house plans and blueprints for garages available for purchase from leading architects across North America.
Visit Kelly's profile on Pinterest.
Recommended Related Articles
Did you find this article helpful? Thanks for supporting this free site with a small donation!
Website © 2008 KSmith Media, LLC; all rights reserved. Webmaster's Google profile
Visit our partner sites:
Running Across Texas
The Green Frugal
Do you need an article written and featured on one of our sites or yours to promote your business? Hire Me!